SPECIAL GIFTS FOR SPECIAL PEOPLE
We paint thousands of slates and every now and then like to take a play day and create something a little different. This is our "fun" page. We hope you enjoy it.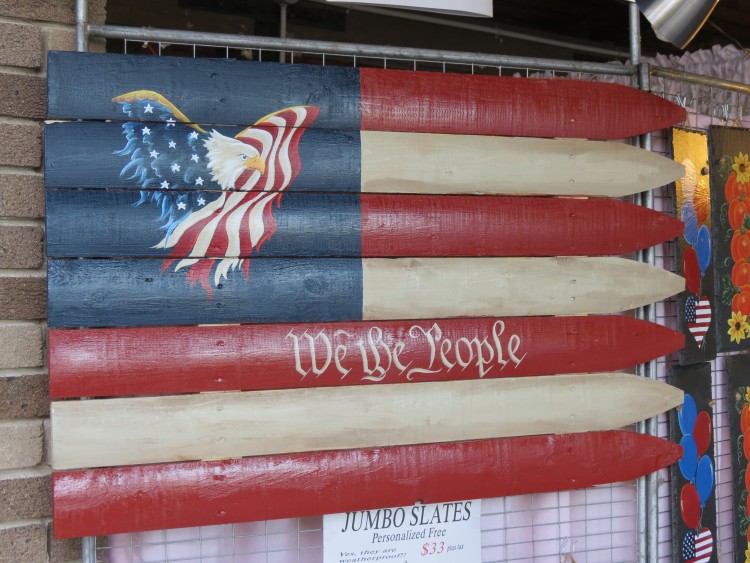 Our Patriotic Picket Fence Flag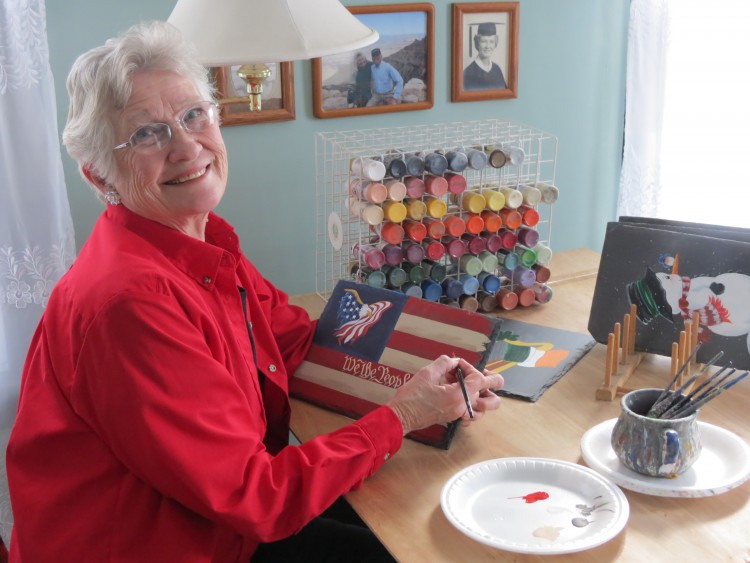 We liked the design so much we adapted it to our 8" x 12" slates ...see me acting like I'm actually working on that design on a slate! Design on slate is $29
Days Until Christmas

​​
For the Wee Ones who anxiously are awaiting the arrival of Christmas. It comes with attached bucket, eraser and chalk to update the calendar daily. Price: $32
This design is called We The People
Another nice verse at the top of this slate is "He's making a list and checking it twice..." Santa's list can include the whole dang family including the cats and dogs. You tell me what the names are and one way or the other we'll get them on his list. Our record so far is Grampa's 40 great grandchildren!!! 8" x 12 " Price: $35
Now THIS was just plain fun!! A gentleman called us and said he needed a retirement slate for his friend Joann. I asked what her interests were and he said: Star Wars, Legos and Wine! (Really?) This is what we came up with! Who knew that Legos made Star Wars figures? We never would have thought of that one!! She loved it! A REALLY fun play day for us! You need something special done....let us toy with it!


​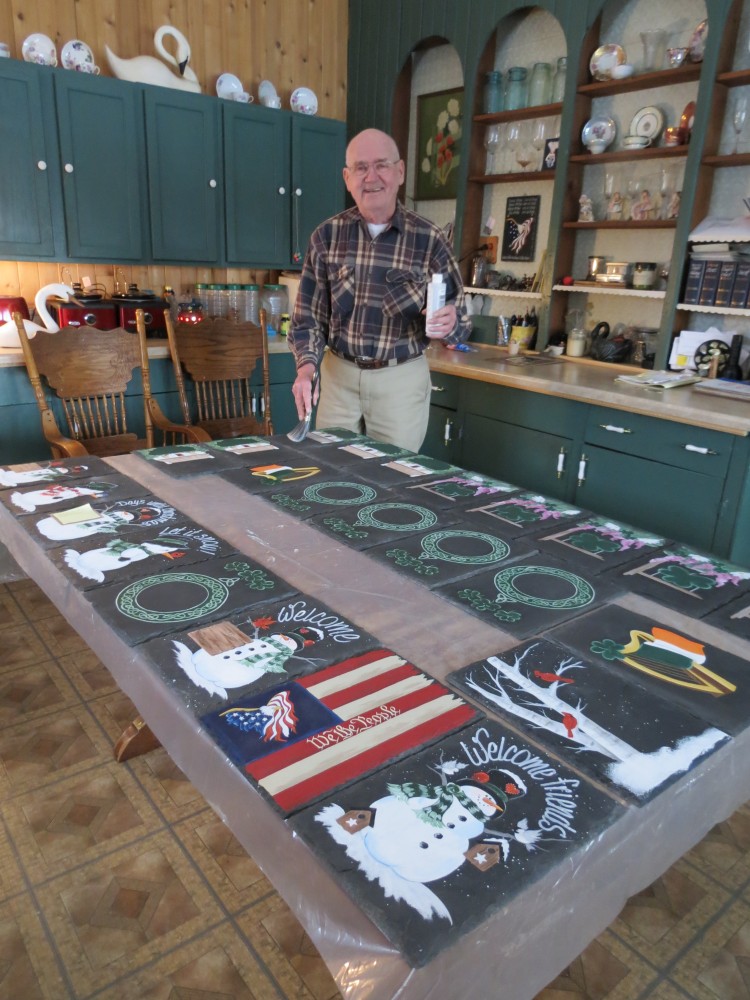 Here stands the Chief Cook and Bottle Washer of the Gift Horse varnishing a table of completed slates.... and yes! Our house IS our factory! (Can you imagine what this house looked like the year we painted 20,000 slates?) At 78 this wonderful man washes, base paints, drills, laces, and varnishes slates. He's bookkeeper, chauffeur, salesman, quality control, loading and deliveryman to shows, booth setup engineer....oh the list goes on and on and on....and best of all? He loves every minute of it!! <3 Don McPhee